With spring officially here, and with polar vortices and record snowfall hopefully behind us, it's time to spruce up the riding wardrobe with some new mountain bike-specific shorts.
While you can easily spend north of $100 (and even more than $200, believe it or not) on high-end shorts, these 5 pairs offer great performance at a price that won't put you in the red:
Zoic Ether Mountain Bike Shorts
I personally own two pairs of these MTB shorts, and they are hands-down my favorite shorts I have ever worn. They fit like a comfortable pair of cargo shorts, but with cycling-specific features to keep things in place while riding. A separate pair of padded undershorts is included, and there are pockets galore for stowing necessities like chap stick, money, ID, or a phone.
Zoic Ether
The Ether mountain bike shorts list for $80, but they are almost always on sale at both online retailers and local shops.
The women's equivalent to these are the Navaeh, and they can be found for the same price at most retailers. The pocket and overall design are the same, but they are cut to comfortably fit a women's figure.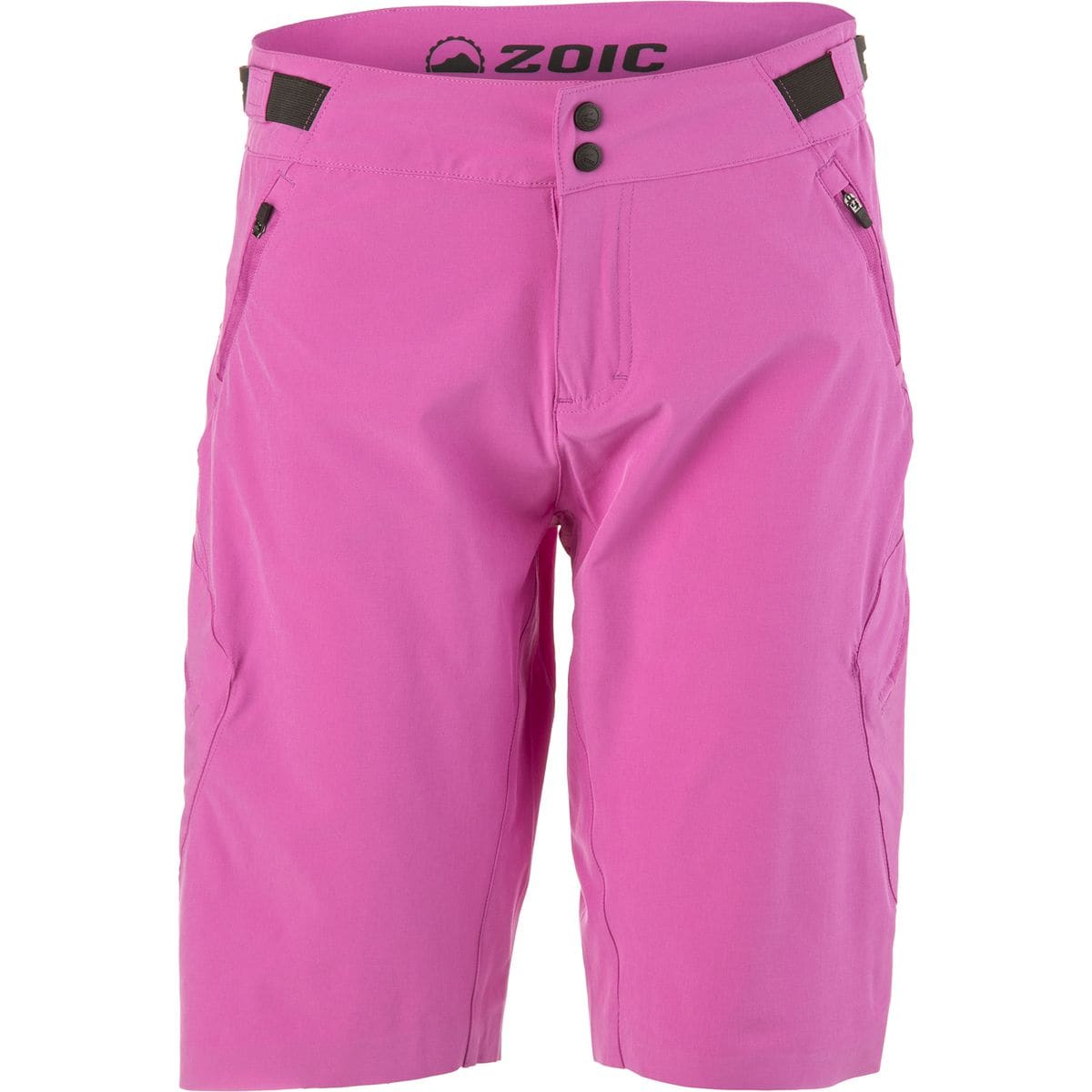 Zoic Navaeh Women's Mountain Bike Shorts
Performance Nevado Baggy Shorts
Performance Bikes is the go-to LBS chain for when you need stuff in a hurry and don't want to spend an arm and a leg. Their house brand Nevado shorts offer solid construction with a no-frills design. At a retail price of $59.99 and included padded undershorts, these are the best value on our list. As with all things Performance, it's pretty easy to catch these on sale and save even more money. There is also a women's version for the same price.
Pearl Izumi Canyon Mountain Bike Shorts
Pearl Izumi has long been known for their quality cycling clothing. The Canyon MTB shorts are a basic baggy model with an included (and attached) spandex liner short. There is a single pocket for small essentials, and the construction is solid with smooth stitching and well-placed closure and adjustment straps. I currently have a pair of these in for review, so watch for a full review coming soon. These shorts retail for $74.99. Pearl Izumi also offers the Women's Canyon short.
Pearl Izumi Canyon
Fox Ranger Baggy MTB Shorts
Fox has a myriad of garments, including a couple dozen different baggy shorts. At a price of $69.95 and with a bunch of colors and prints to choose from, the Ranger baggies are an incredibly popular choice. I see these out on the trail all the time. Fox does not offer these in a women's-specific design, however.
Fox Ranger Short
Novara Rail MTB Short
Novara is REI's house brand, and they have some surprisingly good garments at reasonable prices. The Rail men's shorts retail for $74.50 and feature a straightforward construction with basic pockets and features. The padded chamois is included, and they are backed by REI's excellent satisfaction guarantee. And, you just got your REI dividend check in the mail, right? 😀 REI offers the $69.50 Bonita shorts as a comparable women's model.
There are other shorts in this price range, both with and without the padded chamois, but this list should help you get started with your shopping. If you're in a hurry, any of these models here will get you out on the trail in style, with everything included for one price!