March 13, 2009 at 17:50
#77589
"Mongoose" wrote
Here ya go:
My new replacements for my older & wore out five.ten DH high impact shoes (one brand of the many five.ten impacts DH/FR shoes):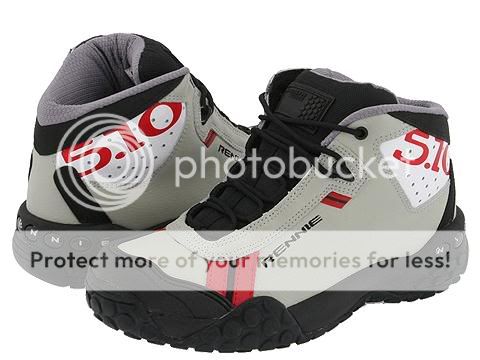 The same but showing the bottom of them:

Five Tens will stick to anything. They use Stealth Rubber which was invented and is still tested in their biggest fieid, Rock Climbing shoes. (the only climbing shoes i will ever wear) but the friction works on a molecular level they make shoes out of stealth to hold friction when wet and when they're totally underwater. So If you're not clipping in they'd probably be a great way to go.